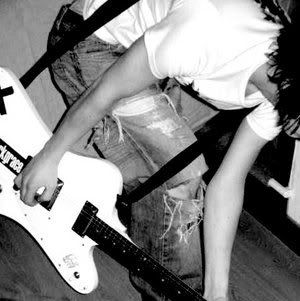 Have you ever had a moment
That one perfect moment
where it was suddenly so clear
What you were meant to do with your life?
But then as you thought about it
You grew weary
Or afraid
Or unsure of it was really the right thing
How many people would you disappoint if you did it
How many would you hurt
How many would wish you went to college before that
How many could be saved if you did though?
So many times
Running through this situation in my minds eye
Someday is sometimes not as good as now
Now I'm asking if you know what to do
Maybe you need to write a book, or direct a movie,
Or talk to someone who you've never met
Or write a song.
Maybe it will change, influence someone's life.
But maybe 'now' means when the circumstances fall in place
Miraculously like falling from heaven itself
And that really means now
So its actually in the perfect time
So someday I may be a 'rock star'