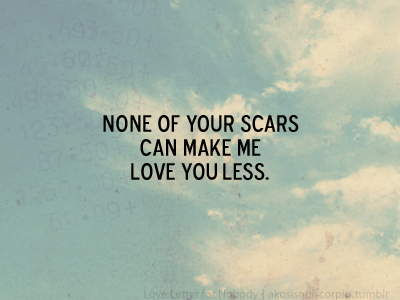 Oh!
Don't you know that it's
impossible for me
to stop loving you?
Nothing that you do,
intentionally or not,
can ever stop me
from loving you.
I don't care who you dated
So don't bring them up
Be in the moment now with me
Not in the past with your ex
I don't care who your family is
But I don't want drama
Sort it out so it doesn't spill
Over into our life
I don't care what you look like
But please take care of yourself
So you don't smell dead
Or look like you jumped into a dumpster
I don't care what your interests are
Music, photography, reading, math.
I will love whatever you do
Because it defines you
Be yourself with me
Because that is what I love most
I want to share that with you
About myself too
I don't care; I'll love you because I do