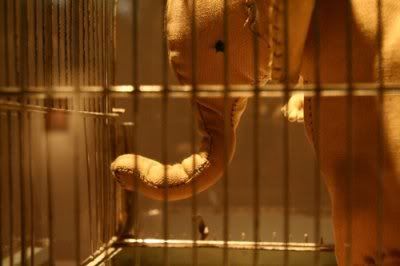 Where is your soul?
When did you stop believing?
Did you see your grace and style
Fly out from beneath your feet?
Have you trapped yourself?
Have you caged everything
- good and bad -
To stop yourself from feeling?
I recall this is the feeling
of being an animal encased
and entrapped and snared
Am I that pitiful that you look away?
So when will your luck change?
When will you figure it out?
That I'm not the enemy -
That I'm only trying to figure you out?
¿Dónde está corazón ahora?